Perfect set of professional filters (Lightroom presets) for your Instagram, Facebook, Blog or any other social network. Take your feed to the Next Level! Great for all types of Travel and Beach photos and is beautifully balanced for a wide range of photography.
Beach lightroom presets are perfect for adding a sun-kissed look to your photos. These presets will help you create beautiful, beach-themed photos that are sure to impress your friends and family. Beach lightroom presets are easy to use and can be applied to any photo. With just a few clicks, you can transform your photos into stunning works of art. So what are you waiting for? Try Beach lightroom presets today.
This pack contains direct digital download with 14 filters + 6 bonus for desktop and mobile that are available as soon as you buy it.
Examples: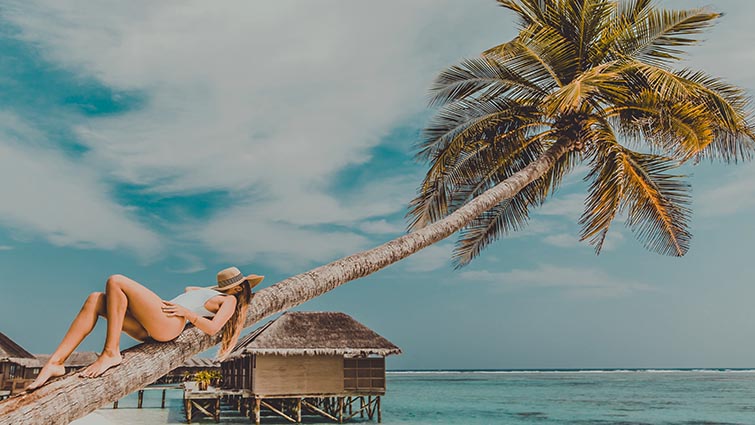 Details:
Looking to add some extra sunshine and warmth to your beach photos? Look no further than our Beach Lightroom presets. Our collection of presets is designed specifically for beach photography, allowing you to capture the beauty and tranquility of the ocean.
With just one click, you can transform any beach photo into a stunning work of art. Our presets are designed to bring out the rich, warm tones of sand and water while also balancing the shadows and highlights for a polished finish.
Our Beach Lightroom presets are incredibly versatile as well. Use them on outdoor shots for a bright, vibrant feel or apply them to indoor photos for a more moody, intimate effect. With options for both warm and cool tones, you can customize each preset to suit your unique style.
And because our presets are compatible with both desktop and mobile versions of Lightroom, you can edit your photos on the go or from the comfort of your own home. Plus, with easy-to-follow installation instructions included in your purchase, getting started has never been simpler.
So why wait? Bring some extra warmth and personality to your beach photography this year with our Beach Lightroom presets. Your friends and family will be amazed at how stunning each shot turns out!
Mobile & Desktop Presets (two versions included)
14 Presets + 6 Bonus
Compatible With IOS And Android (all devices)
Instant Download, Lifetime Purchase
Compatible With Mac And Windows (all devices)
Easy Installation, Instructions Included
Beach Photography: A Beginner's Guide
If you've ever wanted to capture stunning and breathtaking photos at the beach, then this guide is for you! Here we'll cover beach photography tips and techniques developed by experienced photographers that will help you take your pictures to the next level.
Finding the Right Spot
The beaches around the world offer endless opportunities for unique photographs. When searching for a great spot from which to take beach shots, consider factors such as light, weather conditions and background elements. These all have an impact on how your final photo will look so it's important to know what each offers.
When scouting out locations, look for interesting foreground objects that can add depth or interest to photos such as rocks, driftwood or sand dunes. Also be aware of any sunset/sunrise times so you don't miss out on that perfect shot! Finally, if you're looking to shoot with people in the frame, ensure they wear clothing appropriate for their location.
Capturing Movement
The ocean is always in motion – from gentle swells rolling onto the shoreline to powerful waves crashing against rocks – there are many opportunities to capture movement in your beach photography. One way to do this is by using a slow shutter speed (typically 1/30th of a second). This technique requires patience as it captures motion over time rather than freezing it like faster shutter speeds would. Be aware of other elements such as wind and tides when shooting with a slow shutter speed as these can also affect how images turn out.
It's also possible to get creative with movement by intentionally blurring parts of a photo while keeping other elements sharp like water droplets or sand grains suspended mid-air against a moving background. If taking panoramic shots with people in them try using a technique called "panning" where the camera follows a subject while they move across the frame. This causes surrounding objects to blur while keeping the subject in focus creating dynamic photos with plenty of energy!
Working With Light
Light plays an essential role in photography and its effects can really bring life into beach scenes – especially when combined with other elements such as reflections off water or shadows cast onto sand. When taking pictures during golden hour (the period shortly after sunrise or before sunset) pay attention to how light interacts with objects around you and use it accordingly for more captivating images. Whether it's capturing backlight coming through trees or silhouettes from sunsets – working with natural light allows photographers to create dramatic shots and should not be overlooked!
Utilizing Different Angles & Perspectives
Simply changing how far away you stand from your subject matter can give photos more depth than traditional head on framing does. Try photographing from different angles such as low ground and bird's eye perspectives for unique compositions that simultaneously capture scenery and emotion. In addition, incorporating perspective lines leading into your frame can draw viewers deeper into an image adding intrigue along their journey!
Editing Techniques & Post Processing Tips
After taking pictures at the beach, one may want to enhance those photos further by utilizing editing techniques or post processing techniques like color grading and HDR blending (for high contrast scenes). It's always important consider the environment before applying heavy edits so ensure image quality isn't sacrificed under bright light settings which can cause blown highlights/shadows etc., On top of that make sure there's sufficient dynamic range between lights/darks otherwise details may be lost due unwanted clipping/noise distortion!
Conclusion
Beach photography is an amazing opportunity for seasoned veterans or rookies alike looking break into the industry! With this guide we hope we have provided adequate insight on what goes into capturing stunning moments at various beaches worldwide convincing them they could achieve similar results too!
Please keep in mind that the presets look different on every photo (depending on the light or the colors in the picture or the camera used). You might need to do some simple adjustments after the preset is applied.
Q. Is it an instant download?
Yes, these Lightroom presets are an instant download. They are available immediately after payment is complete. Download link is sent to your email address.
Q: I did not receive an email. Why?
An email is always sent. If you are using a Gmail, please check in Campaign/Promotion tab. Sometimes Google sorts and puts it there. Move it to your primary inbox. It can also be in spam folder if you are using a strict mail filter. Contact me if you can't find it so I send you a new one.
Q. What if I lose my purchase?
No worries at all, just send me an email with your order details and I will send you a new download link.
Q: Is it for Desktop or Mobile?
It is both for a Desktop and Mobile. You will find two versions inside. Works with all devices: Windows, Mac, iPhone, Android and so on.
Q. I'm not a Pro, is it hard to use?
It's very easy to use: choose a photo filter you like and single click to apply it.
Q: Can I edit my photos after applying a filter?
Yes, you can edit and make any changes. My filters make over 100 changes to the photo to create that look and you are free to change any setting you want. For example, if the picture that you apply the preset to becomes too light/dark, then you can change the exposure settings. If the color is different then you can change color temp. Contrast settings are popular too. You can also change HSL (hue saturation luminance) settings, it changes how light, dark or how saturated the color is.
Q: Is it easy to install?
Yes, it is. On desktop you can install all filters at once. On mobile version you can choose one by one. You can also connect the desktop and mobile with each other if you want, so they are always synchronized (good if you travel a lot and want to edit your photos on the go).