Perfect set of professional filters (Lightroom presets) for your Instagram, Facebook, Blog or any other social network. Fitness filters add a special touch to your photos. Take your feed to the Next Level! Great for all types of fitness, gym and yoga photos and is beautifully balanced for a wide range of photography.
Fitness lightroom presets can help you take your fitness photos to the next level. With just a few clicks, you can enhance your photos and make them look more professional. Fitness lightroom presets are perfect for anyone who wants to improve their photography skills, or for those who simply want to make their photos look better.
There are a variety of different Fitness lightroom presets available, so you can find one that fits your style and needs. Whether you're looking for a preset that will help you with lighting, color correction, or anything else, there's a Fitness lightroom preset out there for you.
Don't worry if you're new to using Fitness lightroom presets; they're easy to use. Simply download a preset, import it into Lightroom, and then apply it to your photos. You'll be amazed at the difference it makes. Fitness lightroom presets are a great way to take your photography to the next level.
This pack contains direct digital download with 10 presets + 10 bonus for desktop and mobile that are available as soon as you buy it.
Examples: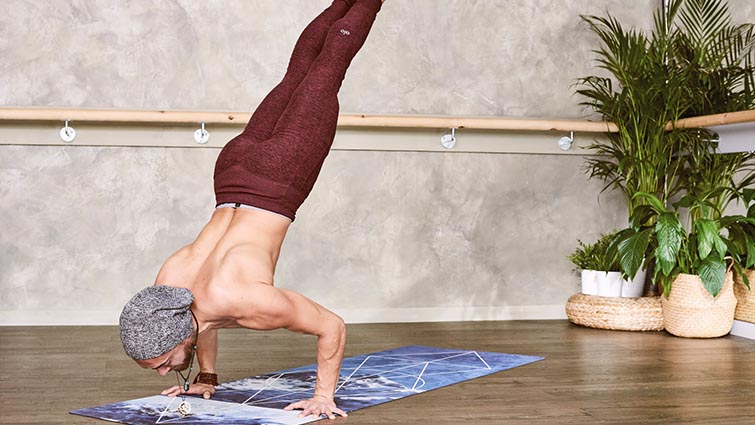 Details:
Are you a fitness blogger looking to take your photos to the next level? Look no further than our Fitness Blogger Lightroom presets. Our preset collection is designed specifically for fitness photography, allowing you to capture the energy and intensity of each workout.
You can transform any photo into a bold and vibrant masterpiece with just one click. Our presets are designed to bring out each scene's natural colors and textures while also balancing the shadows and highlights for a polished finish.
Our Fitness Blogger Lightroom presets are incredibly versatile as well. Use them on outdoor shots for a bright, lively feel or apply them to indoor photos for a more gritty, intense effect. You can customize each preset to suit your unique style with options for both warm and cool tones.
And because our presets are compatible with both desktop and mobile versions of Lightroom, you can edit your photos on-the-go or from the comfort of your own home. Plus, with easy-to-follow installation instructions included in your purchase, getting started has never been simpler.
So why wait? Take your fitness photography game to the next level this year with our Fitness Blogger Lightroom presets. Your followers will be amazed at how stunning each shot turns out! Whether it's showcasing strength training or highlighting yoga poses, our presets will bring out the best in every photo.
Mobile & Desktop Presets (two versions included)
10 Presets + 10 Bonus
Compatible With IOS And Android (all devices)
Instant Download, Lifetime Purchase
Compatible With Mac And Windows (all devices)
Easy Installation, Instructions Included
What is included in your download:
Please keep in mind that the presets look different on every photo (depending on the light or the colors in the picture or the camera used). You might need to do some simple adjustments after the preset is applied.
How to Get the Most Out of Fitness Blogging
Fitness blogging is quickly becoming one of the most popular ways to stay connected with others and share your passion for fitness. From sharing workouts to connecting with like-minded people, many great benefits come from having a fitness blog. But how can you ensure your blog gets the maximum attention it deserves? Here's a few tips on how you can get the most out of your fitness blog.
Have an Engaging Story or Theme
The key to having a successful blog is telling an engaging story or developing a theme that readers will be interested in. Whether it's about your journey to health and wellness or about inspiring others in their fitness journey, find something that readers can relate to and make your content around it. Using stories, quotes, facts and personal experiences will help bring life into what you write and make people more likely to return for more.
Share Your Knowledge
The main purpose of having a blog is to pass on information either directly or through inspiring stories so don't be afraid to share what you know! People may want guidance on certain exercises, eating plans or other aspects of health and fitness so try adding some tutorials or guides onto your page if they fit with your blog's overall theme. This type of engagement also allows you to build relationships with other experienced bloggers too which could potentially increase traffic and further enhance reader interest in what you have to say.
Use SEO Strategies
Having good search engine optimization (SEO) practices will help potential readers find your pages easier when using search engines such as Google or Bing. To do this, use keywords throughout the text that closely relate to what the content is about as these words help search engines locate relevant webpages faster when someone searches them online. Also consider using keyword-rich titles for each post or article as this draws attention from readers and search engines alike – making sure every post keeps them returning for more! Furthermore, by adding tags onto each post this not only helps designate each post within an organized structure but also increases its visibility online since tags can be used in searches as well as create better related linkages between posts and topics throughout different webpages – all helping towards creating better rankings on search engine results pages (SERPs).
Connect With Other Bloggers
Connecting with other bloggers through social media sites such as Instagram, Twitter, Facebook etc helps promote visibility while also giving other readers another platform they can access information from too. When connecting with other bloggers don't just ask them for favors but instead think of ways you can mutually benefit one another – whether it's using guest posting opportunities or referring readers/followers across platforms (all done with everyone's permission). This creates mutual respect between bloggers allowing better communication and sharing of content which ultimately means more exposure for all involved.
Overall, if you want to get the most out of having a fitness blog then remember – have an engaging story/theme behind each post; share knowledge; use SEO strategies; connect with other bloggers; create interesting visuals/images – all working together draws readers in while increasing traffic levels – making sure no reader ever gets bored reading what you have written again!
Q. Is it an instant download?
Yes, these Lightroom presets are an instant download. They are available immediately after payment is complete. Download link is sent to your email address.
Q: I did not receive an email. Why?
An email is always sent. If you are using a Gmail, please check in Campaign/Promotion tab. Sometimes Google sorts and puts it there. Move it to your primary inbox. It can also be in spam folder if you are using a strict mail filter. Contact me if you can't find it so I send you a new one.
Q. What if I lose my purchase?
No worries at all, just send me an email with your order details and I will send you a new download link.
Q: Is it for Desktop or Mobile?
It is both for a Desktop and Mobile. You will find two versions inside. Works with all devices: Windows, Mac, iPhone, Android and so on.
Q. I'm not a Pro, is it hard to use?
It's very easy to use: choose a photo filter you like and single click to apply it.
Q: Can I edit my photos after applying a filter?
Yes, you can edit and make any changes. My filters make over 100 changes to the photo to create that look and you are free to change any setting you want. For example, if the picture that you apply the preset to becomes too light/dark, then you can change the exposure settings. If the color is different then you can change color temp. Contrast settings are popular too. You can also change HSL (hue saturation luminance) settings, it changes how light, dark or how saturated the color is.
Q: Is it easy to install?
Yes, it is. On desktop you can install all filters at once. On mobile version you can choose one by one. You can also connect the desktop and mobile with each other if you want, so they are always synchronized (good if you travel a lot and want to edit your photos on the go).