Perfect set of professional filters (Lightroom presets) for your Instagram, Facebook, Blog or any other social network. Take your feed to the Next Level! Great for all types of Fashion, Lifestyle and Travel photos and is beautifully balanced for a wide range of photography.
Lifestyle bloggers are always on the go and they need their presets to be as versatile as they are. With these Lifestyle Blogger lightroom presets, you can quickly and easily edit your photos to perfection with just a few clicks. Whether you're looking for a bright and airy preset or a more moody and dramatic look, we've got you covered. And best of all, these presets work with both RAW and JPEG files, so you can use them no matter your camera type.
If you're new to Lightroom or presets in general, don't worry – we've got you covered with our comprehensive guide that will walk you through everything you need to know. So what are you waiting for? Start editing your photos like a pro with our Lifestyle Blogger lightroom presets today.
This pack contains direct digital download with 5 filters + 5 bonus for desktop and mobile that are available as soon as you buy it.
Examples: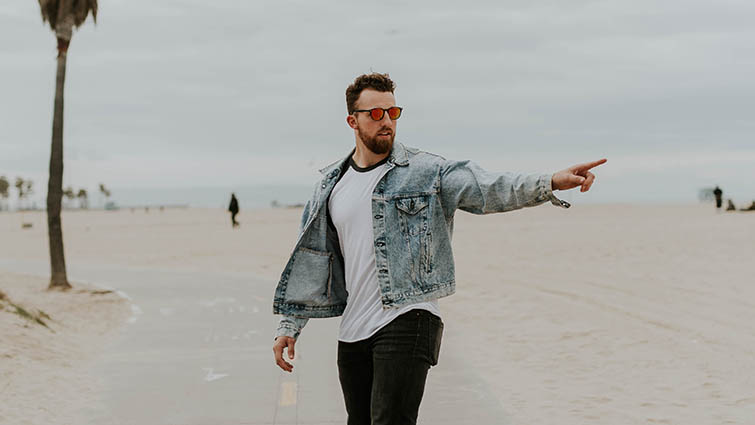 Details:
Are you a lifestyle blogger looking to elevate your photography game? Look no further than our Lifestyle Blogger Lightroom presets. Our preset collection is explicitly designed for lifestyle photography, allowing you to capture the essence and beauty of everyday moments.
You can transform any ordinary photo into a stunning masterpiece with just one click. Our presets are designed to bring out each scene's natural colors and textures while also balancing the shadows and highlights for a polished finish.
Our Lifestyle Blogger Lightroom presets are incredibly versatile as well. Use them on outdoor shots for a bright, vibrant feel or apply them to indoor photos for a more moody, intimate effect. You can customize each preset to suit your unique style with options for both warm and cool tones.
And because our presets are compatible with both desktop and mobile versions of Lightroom, you can edit your photos on the go or from the comfort of your home. Plus, with easy-to-follow installation instructions included in your purchase, getting started has never been simpler.
So why wait? Bring some extra personality and flair to your lifestyle photography this year with our Lifestyle Blogger Lightroom presets. Your followers will be amazed at how stunning each shot turns out! Whether capturing the perfect brunch spread or showcasing your latest fashion finds, our presets will take your photography game to the next level.
Mobile & Desktop Presets (two versions included)
5 Presets + 5 Bonus
Compatible With IOS And Android (all devices)
Instant Download, Lifetime Purchase
Compatible With Mac And Windows (all devices)
Easy Installation, Instructions Included
Please remember that the presets look different on every photo (depending on the light or the colors in the picture or the camera used). You might need to do some simple adjustments after the preset is applied.
Lifestyle photography
Lifestyle photography is a popular form of photography today, as it allows photographers to capture intimate moments and candid shots within their everyday lives. It's not only an ideal way for professional photographers to demonstrate their creative talents but also a great way for casual shutterbugs to document special occasions – or even document their general day-to-day life in photographs.
In this blog post, you'll learn about the fundamentals of lifestyle photography and how you can use it to grow your creative career. We'll cover the importance of storytelling, the key elements that make a great lifestyle photo shoot, and tips on marketing yourself as a lifestyle photographer.
What Is Lifestyle Photography?
Lifestyle photography is all about capturing real-life moments in their most natural state. Whether it be photographing people interacting with one another or simply documenting everyday life remotely without any interaction with the subject matter — it's all about delivering raw emotion through your images.
Unlike traditional portrait sessions where photographers pose their subjects formally and give them instructions on how they should look while being photographed, lifestyle photos are much more organic and fluid. The goal is to freeze these candid moments in time by capturing them naturally without anyone feeling uncomfortable or posed in front of the camera.
This type of photography can be done indoors and outdoors as long as adequate light is available for shooting. It's often shot at eye level in order to create empathy between viewers and the subjects being captured which helps to create even better connections with each photograph taken.
Key Elements Of A Good Lifestyle Photo Shoot
When it comes to taking great lifestyle photos, there are some key elements that you should keep in mind when planning out your shoot:
Location: Finding an interesting location (indoor or outdoor) will help elevate your photos substantially. If possible, scout out several potential locations before committing to one spot so you can pick the best one based on lighting conditions alone.
Posing: Remember that posing for lifestyle photos should be kept minimal — opt for posing focusing more on motion than stillness so the emotion behind each photo is captured effortlessly.
Lighting: Natural light provides a softer ambiance that makes everything from colors look brighter and skin tones appear subtler — if possible choose locations or times during which natural light is brightest then adjust accordingly if necessary with artificial lighting sources such as strobes or flashes .
Equipment: Depending on what type of image you're capturing will determine what type of equipment you'll need for each shoot — be sure to have back up options like extra batteries or lenses just in case something goes wrong during your session.
Storytelling Through Lifestyle Photography
When shooting lifestyle photos, storytelling should always be top priority. By strategically placing yourself around your subject matter while they interact naturally, you're able to tell stories through visual means which will evoke emotions from viewers instantly upon looking at each frame taken throughout the entire shoot session.
Additionally, when working with clients make sure they know ahead of time what kind of storytelling approach you intend on using during their shoot session so they understand what types of poses and angles will be used along with any specific props they may want incorporated into certain shots— this way everyone involved knows exactly what kind of story will be told come time for editing!
Tips On Marketing Yourself As A Lifestyle Photographer
Nowadays there are many ways you can market yourself as a professional lifestyle photographer – whether its through social media platforms like Instagram or YouTube channels showcasing some behind-the-scenes footage from previous shoots; no matter what platform you decide on marketing yourself its important that whatever content gets published feels authentic , engaging and consistent across all outlets used . Here are some tips to help make sure your work stands out from other photographers:
Utilize hashtags properly: Hashtags are now essential when it comes to marketing yourself online; not only do they help categorize content but make sure it reaches maximum visibility by getting discovered by those who don't follow directly following accounts associated with said hashtag(s).
Invest in quality products : Investing quality products such as good camera equipment , lenses , flashes , stands etc.,will make sure every shot taken looks stunning regardless if its indoors / outdoors environment . Additionally having quality built products ensures longevity when selling prints too!
Develop relationships online : Take advantage of any relationships made online early during photographer journey ; develop close connections local vendors (museums/restaurants/gift shops etc.) who may potentially host exhibitions / workshops showcase portfolio thus gaining exposure overtime due customer base already established prior collaboration.
Conclusion
Lifestyle photography has become increasingly popular over recent years because not only does it bring forth interesting perspectives from real–life scenarios but allow photographers explore creativity limits too.
Q. Is it an instant download?
Yes, these Lightroom presets are an instant download. They are available immediately after payment is complete. Download link is sent to your email address.
Q: I did not receive an email. Why?
An email is always sent. If you are using a Gmail, please check in Campaign/Promotion tab. Sometimes Google sorts and puts it there. Move it to your primary inbox. It can also be in spam folder if you are using a strict mail filter. Contact me if you can't find it so I send you a new one.
Q. What if I lose my purchase?
No worries at all, just send me an email with your order details and I will send you a new download link.
Q: Is it for Desktop or Mobile?
It is both for a Desktop and Mobile. You will find two versions inside. Works with all devices: Windows, Mac, iPhone, Android and so on.
Q. I'm not a Pro, is it hard to use?
It's very easy to use: choose a photo filter you like and single click to apply it.
Q: Can I edit my photos after applying a filter?
Yes, you can edit and make any changes. My filters make over 100 changes to the photo to create that look and you are free to change any setting you want. For example, if the picture you apply the preset to becomes too light/dark, you can change the exposure settings. If the color is different then you can change color temp. Contrast settings are popular too. You can also change HSL (hue saturation luminance) settings, it changes how light, dark or how saturated the color is.
Q: Is it easy to install?
Yes, it is. On desktop you can install all filters at once. On mobile version you can choose one by one. You can also connect the desktop and mobile if you want, so they are always synchronized (good if you travel a lot and want to edit your photos on the go).